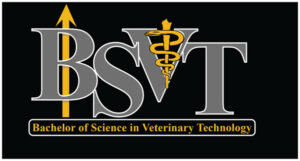 100 Percent Online and Asynchronous – Flexible online classes and self-paced curriculum that work within a veterinary technician's work schedule and busy lifestyle.
Clinically Relevant Curriculum – The BSVT coursework provides advanced education in veterinary sciences, leadership, communication, veterinary business management, anesthesia, clinical pathology, human-animal bond, animal welfare, ethics, and a variety of veterinary specialty electives.
Real-World Experience – CVM instructors and professors have real-world professional experience to help students learn up-to-date evidence-based medicine and best practices in patient care techniques.
Seamless Credit Transfer – BSVT students qualify to transfer associate-level veterinary technology credits toward their baccalaureate degree if they graduated from an AVMA-accredited veterinary technology program and successfully completed their Veterinary Technician National Exam.
Investing in Education – MU's BSVT students are actively making the decision to invest in their advanced veterinary technology education as well as improve their ability to provide exceptional patient care and client communication.
Real Value– Designed with the flexibility and convenience that working veterinary technicians need, the MU BSVT degree is also affordable. MU CVM employees are eligible for a 75 percent reduction of tuition and fees.
Prestige of the University of Missouri College of Veterinary Medicine– A degree from the MU CVM comes with a legacy of academic excellence.
---