The Department is dedicated to the mission of the University through excellence in teaching, preeminence in scholarship and research, and a commitment to effective leadership in professional service. These goals are achieved through: daily contact with professional and graduate students involving didactic lectures, group interactions, and individual mentoring; significant contributions to science through innovative research; and, leadership roles in professional activities within the University, among local and state agencies, and at the National/International level in professional and scientific societies.
The Department enjoys a well-earned reputation of excellence in both professional and graduate teaching. The faculty is dedicated to fulfilling its important role in the development of competent, successful, and respected DVM, M.S. and Ph.D. graduates.
The faculty of the Department make significant contributions to scientific knowledge by their nationally-recognized, extramurally-funded research programs in comparative medicine in the areas of: cardiovascular sciences, exercise physiology, neurohumoral control of the cardiovascular and respiratory systems , functional genomics, muscle physiology and plasticity, reproductive endocrinology, membrane transport, and toxicology.
The faculty of the Department enjoy a superb reputation for their significant contributions and leadership to scientific and professional societies at all levels of organization.
We welcome interactions with like-minded individuals, whether a student in the professional program, a graduate trainee eager for dedicated mentoring, or a collaborator wishing to discovery new truth in science.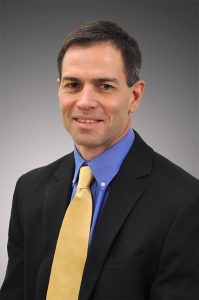 Doug Bowles, Ph.D.
Professor and Chair