Published 4/11/2023
Students will use the Stephens College horse stables as a living laboratory to prepare for a range of clinical or biomedical careers.
Starting in fall 2024, the University of Missouri will partner with neighboring Stephens College to create Women in STEM Research at Stephens College (WiSRsc), a biomedical research program for Stephens undergraduates, especially those interested in equine veterinary health careers. The partnership aims to create a pipeline of future female clinical, research, and biotechnology professionals. One specific goal is to help alleviate the current equine veterinarian shortage.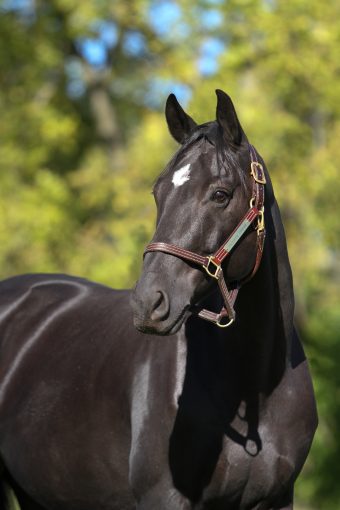 Each year, a cohort of up to 10 first year students at Stephens College — the second-oldest women's college in the country — will start a curriculum in which they take classes together and collaborate on research projects as they progress through the four-year program. Members of each cohort will live in a dedicated dorm space to increase interactions, comradery, and peer support. The initial classroom curriculum involves fundamental research topics such as logic, experimental design, statistics, analytics, persuasive communication, quantification, numeracy, and science communication.
In following years, the student will use the horses at Stephens College stables as a living laboratory for hands-on research projects that involve collecting samples and collaborating with MU's equine veterinary experts, who will give guest lectures and expose the students to various career paths in research and equine veterinary medicine.
"We created this program for women who can leverage their skills and are interested in research-focused careers, whether they go on to pursue veterinarian school, medical school, graduate school, the biotech industry or pharmaceutical industry," said Brandon Moore, an associate professor at Stephens College who is leading the project. "The program will benefit all stakeholders involved. The students will learn valuable skills, gain hands-on experience and, in turn, become more competitive in the job market after graduation. The faculty at both Stephens College and MU will benefit from the student support on equine research projects and advancements in scientific discovery. It's also a practical win for the health and well-being of the horses."
The goal is to eventually prepare each cohort of students to participate in the MU Veterinary Research Scholars Program (VRSP), a 10-week summer internship program embedded in the MU College of Veterinary Medicine where students are mentored by an MU faculty member while conducting a summer-long research project.
Aaron Ericsson is an assistant professor in the MU College of Veterinary Medicine who serves as a faculty mentor to VRSP students each summer. He is also the director of the University of Missouri Metagenomics Center.
"There is a huge need for well-trained, knowledgeable scientists with experience in equine research, and this program may help spark students' interest in becoming equine clinicians," Ericsson said. "Here at MU, we have the capacity to look at a soil sample or a fecal sample, dissect it at the molecular level, see what bacteria are present and ask noninvasive but meaningful questions about what goes on in microbial communities. For horses that are struggling with gastrointestinal distress related to changes in their gut microbiome, we can potentially help the horses feel better through dietary changes after we learn what is going on at the bacterial level."
Ericsson added that equine veterinarians tend to be underpaid compared to companion animal veterinarians, and the partnership will increase exposure on the value equine veterinarians provide to both individual horses and overall scientific discovery.
"Science doesn't occur in a vacuum, and we can all capitalize from the expertise of our collaborators," said Michael Barger, an associate professor at Stephens College who will be teaching the curriculum alongside Moore. "It is great to see students interested in these opportunities, as it is very fulfilling as a professor to potentially impact their career trajectory. If we put good scientists out in the world, the science will take care of itself. Our job is to build good scientists."
Story courtesy of Show Me Mizzou
Contact: Brian Consiglio, 573-882-9144, consigliob@missouri.edu