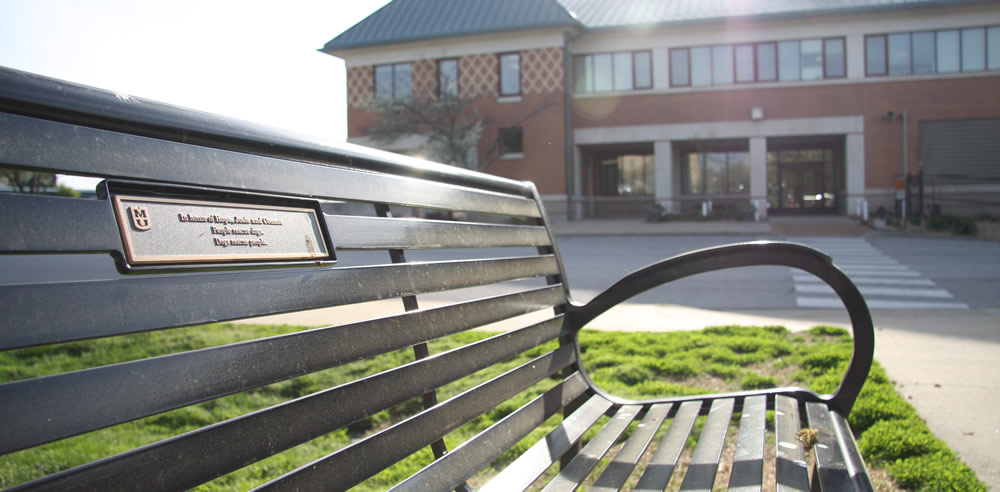 Gifts from Alumnus Help Mizzou Veterinarians Enhance Care
---
William H. Canney has rescued numerous Brittany spaniels. When he received a devastating diagnosis that led him to believe his beloved dog Connor had cancer, he found it was himself who was in need of a lifeline.
Canney, a Detroit, Michigan, banker and longtime friend of the MU College of Veterinary Medicine, turned to Jeffrey Bryan, professor of veterinary oncology and director of MU's Comparative Oncology Radiobiology and Epigenetics Laboratory.
"Dr. Bryan reviewed Connor's files and suggested that I bring him down to MU," Canney recalled. "At the end of the day, Dr. Bryan was able to determine that Connor did not have cancer."
Canney was raised in Ballwin, Missouri, and is a Mizzou graduate. He has found a number of opportunities to lend his support to the college, including making gifts for a radiation isolation ward and medical equipment in the Veterinary Health Center, Barkley House, the Together in Grief Easing Recovery (TIGER) program, and two endowed scholarships. When he learned that Bryan was seeking to build a chemotherapy administration ward within the VHC Small Animal Hospital to enhance care for dogs and cats with cancer, Canney once again demonstrated his philanthropy and love of companion animals with a donation, which he made in honor of his parents, Rita and William Canney.
"My parents sent four kids to college, three to MU, and instilled in all of us a love for dogs," Canney explained. "In these times of budgetary constraints, I wanted to do something that underscores how important contributions are to MU and the College of Veterinary Medicine, whose mission benefits not only animals, but the citizens of the state as well. It was also a chance to assist dogs in addition to rescuing them. In gratitude to Dr. Bryan, who provided a lifeline when my dog Connor was initially incorrectly diagnosed with cancer, I chose to make a gift to help construct a chemotherapy ward."
While Connor did not have cancer, over time he developed neurological and esophageal issues and was treated at the VHC by Joan Coates, professor of veterinary neurology and neurosurgery, and Carol Reinero, professor of internal medicine. In memory of Connor and another Brittany spaniel rescue, Josie, both of whom recently passed away, Canney made another pledge to the VHC for Mizzou Giving Day. His most recent gift will fund non-slip flooring for the safety and comfort of animals being treated in the VHC neurology room.
"My hope is to assist dogs that are going through some of the same issues that Connor experienced," Canney said. "I also wanted to express my gratitude to the doctors at Vet Med who were gracious enough to help us when Connor was suffering from these concerns."
Many other opportunities, large and small, exist to help animals being treated at the VHC.