ATTENTION VETERINARIANS AND CAT LOVERS ALIKE: NEW LYONS LAB ARTICLES IN THE JOURNAL OF FELINE MEDICINE AND SURGERY
The Lyons Lab has recently published an article summarizing DNA mutations of our furry feline friends. Check out the article in the Journal of Feline Medicine and Surgery or by clicking here!
Why should veterinarians care about feline genetics and the 99 Lives Initiative? Read the editorial piece from the Lyons Lab in the Journal of Feline Medicine and Surgery or click here!
ATTENTION DEVON REX/SPHYNX BREEDERS and OWNERS: MUTATION FOUND
The results from the 99 Lives Sequencing Initiative in terms of Devon Rex and Sphynx Spasticity are in, and the mutation has been found!
TEST WILL BE AVAILABLE NOW THROUGH:
Veterinary Genetics Lab -UC Davis and University of Milan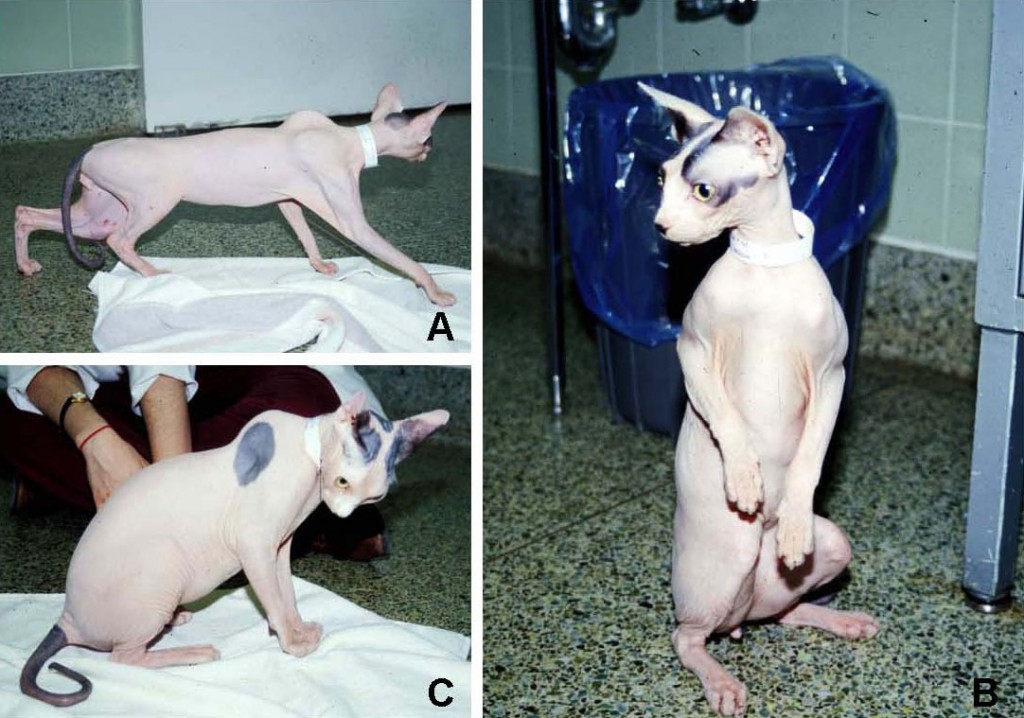 As of the Fall of 2014, the Lyons Lab is now on Facebook and Twitter! Like us on Facebook for up-to-date information on the lab and even ways you may be able to participate in our research projects. Here are the links: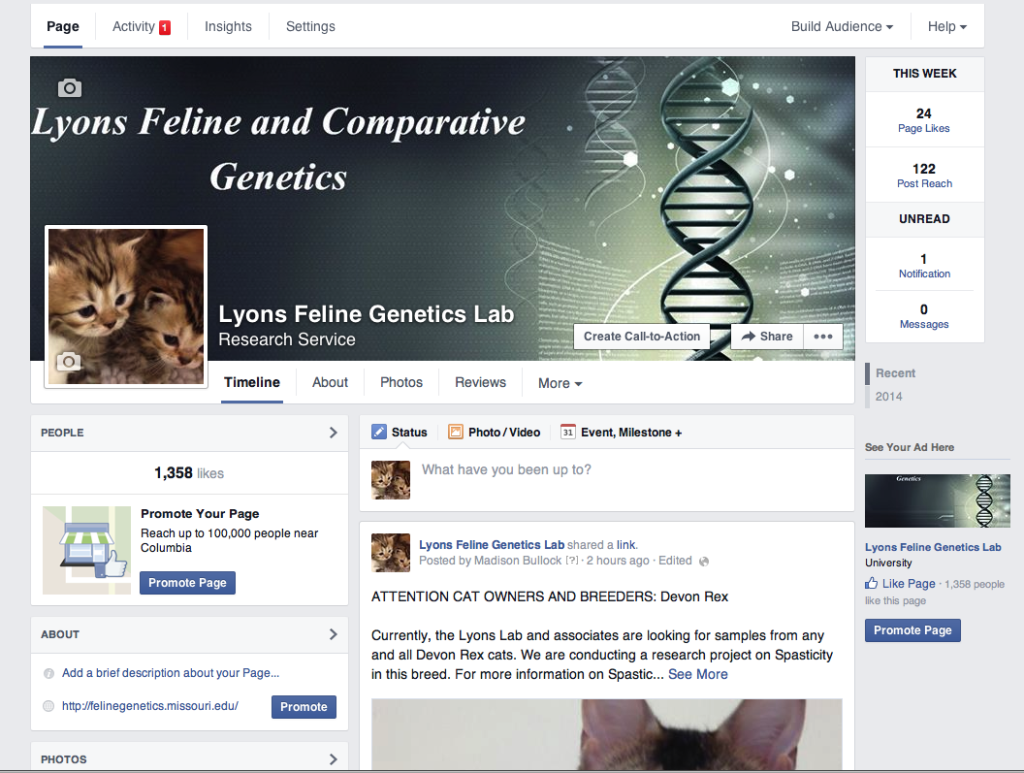 The Lyons Lab has been very busy with research lately. Recently, the Lyons Lab and associates published a paper about the vertebral morphology and characterization of the Japanese Bobtail. This paper can be found on the PubMed website here. For a full list of Lyons Lab Publications, click on the Publications tab in the menu above. You can find a few of our current research projects and how you can help under the Feline Research Projects tab in the menu above.
The Italian Strikes Again!
Dr. Gandolfi has identified the mutation for the curly coat of the Selkirk Rex! She previously discovered Devon Rex, Cornish Rex, and Sphynx – naked along with Hypokalemia and the head defect in the Burmese! Above – Lyons and Gandolfi fight over the National Alliance of Burmese Breeders (NABB) Award for service to the Burmese cat!
Each mutation can be tested in your cats by request at the University of Missouri – Diagnostic Lab and other facilities. Breed Management Plans – Burmese & all cat breeds
The Lyons laboratory is working with the University of Missouri – College of Veterinary Medicine to develop a genetic testing option that will help manage your cat breeds.