Published 3/21/2023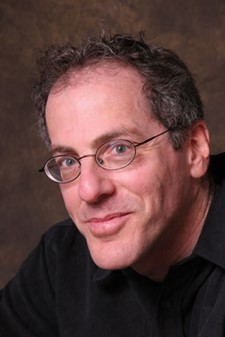 The Society for Veterinary Medical Ethics recently named Barry Kipperman, DVM, DACVIM, DACAW, as the 2023 Lifetime Shomer Award Winner. Kipperman is an adjunct associate teaching professor and an instructor in veterinary online programs at the University of Missouri College of Veterinary Medicine, as well as a CVM alumnus. The Shomer award is presented to an individual who has made a significant contribution to the field of veterinary medical ethics.
Kipperman, a member of the CVM Class of 1987, is a board-certified veterinary specialist in internal medicine and the founder of a 24-hour emergency practice in the San Francisco Bay Area. Kipperman served the clinic from 1997-2020, while also earning a master's degree in animal welfare, ethics and law from the University of Edinburgh in 2017 and a board certification as a veterinary specialist in animal welfare in 2019.
Kipperman teaches veterinary ethics at the University of California-Davis School of Veterinary Medicine, as well as animal welfare and ethics at Mizzou. At the CVM, Kipperman is a two-time recipient of the Harrison Kaplan Online Graduate Teaching Award for excellence in online graduate student engagement, course development and course management and delivery. He also serves on the Animal Welfare Committee of the California Veterinary Medical Association, is a member of the board of directors for both the Humane Society Veterinary Medical Association and MightyVet, an organization devoted to veterinary wellness. Kipperman is the co-author of the book, Ethics in Veterinary Practice: Balancing Conflicting Interests, and frequently speaks on veterinary ethics at conferences.
Included with the Shomer Award, he received a personalized plaque, as well as a cash prize of $1,000 at an awards ceremony held in conjunction with the SVME Ethics Sessions during the Veterinary Meeting and Expo in Orlando, Florida, in January.
By Nick Childress