Assistant Professor
BA (English), University of Iowa
DVM, University of Missouri
Residency (Lab Animal Medicine), University of Missouri
PhD (Pathobiology), University of Missouri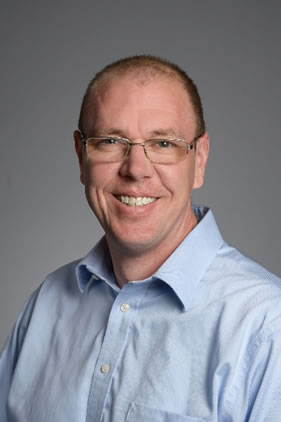 Building Address: 4011 Discovery Ridge, MO 65201
Phone Number: 573-882-1019
Email: ericssona@missouri.edu
Lab Website: mumc.missouri.edu
RESEARCH INTERESTS
Research in our lab investigates the selective pressures affecting the composition and function of host-associated microbiomes, and the mechanisms by which the microbiome affects host health and disease susceptibility. Current projects in the lab are focused on anxiety-related behavior and autism spectrum disorder, and the fetal programming of those phenotypic outcomes due to features of the maternal microbiome during pregnancy. Related to these phenotypes, we are also interested in how the microbiome influences a constellation of co-occurring behaviors and metabolic outcomes.
Research performed at the MU Mutant Mouse Resource and Research Center (MU MMRRC) and Rat Resource and Research Center (RRRC) has identified numerous factors capable of affecting the gut microbiome of research models, developed methods for the experimental manipulation of the microbiome and certain recalcitrant taxa (e.g., segmented filamentous bacteria (Candidatus Savagella), pictured adherent to the ileal mucosa), and evaluated the relevance of various factors (e.g., mouse source, method of GM transfer) on model phenotypes of gastrointestinal, neoplastic, autoimmune, and neurodegenerative disease.
An additional branch of research is performed in collaboration with human medical and veterinary clinicians, investigating the microbiomes present in the oral cavity, gastrointestinal tract, respiratory tract, and integument of people, cats, dogs, horses, pigs, cattle, and various wildlife species. With informed consent, these studies are performed using non-invasive samples or residual material from clinically indicated diagnostic procedures, to identify associations between features of the microbiome and disease across multiple host species. This research, coupled with training in veterinary medicine and traditional laboratory animal microbiomes, provides the foundation for research with an emphasis on comparative microbiology.
TEACHING

V PBIO 4600W/7600 – Host-associated Microbiomes in Health and Disease (course director)
V PBIO 5512 – Veterinary Immunology II (lecturer)
V PBIO 5553 – Veterinary Bacteriology and Mycology (lecturer)
SELECTED PUBLICATIONS
Xie, M., Tsai, C-Y., McAdams, Z.L., Oo, M., Hansen, M., Dougher, M., Sansano, A., Watson, A., LoMauro, K., Antilus-Sainte, R., Ericsson, A.C., Dartois, V., and M. Gengenbacher. (2023) Wild mouse gut microbiome limits initial tuberculosis infection in BALB/c mice. PLoS One (in press)
McMillan, A., Stoy, S., Ericsson, A.C. , and A.E. Brooks. (2023) The effect of physical and psychological stress on the oral microbiome. Frontiers in Psychology (in press)
Vientós-Plotts, A.I., A.C. Ericsson , and C.R. Reinero. (2023) The respiratory microbiome and its impact in health and disease in dogs and cats: a One Health perspective. Journal of Veterinary Internal Medicine (in press)
Chittimalli, C.K., Sakamuri, A., Jahan, J., McAdams, Z.L., Ericsson, A.C., and Y.P. Jarajapu. (2023) Restoration of gut barrier integrity and restructuring the gut microbiome in aging by Angiotensin-(1-7). Clinical Science, 137(11):913. PMID: 37254732
Coffey, E.L., Gomez, A.M., Ericsson, A.C. , Burton, E.N., Granick, J.L., Lulich, J.P. and E. Furrow. (2023) The impact of urine collection method on the canine urinary microbiota: a cross-sectional study. BMC Microbiology, 23(1):101. PMC10100081
Cheatham, C.N., Gustafson, K.L., McAdams, Z.L., Turner, G.M., Dorfmeyer, R.A., and A.C. Ericsson . (2023) Standardized gut microbiomes influence fetal growth, food intake, and adult body weight in outbred mice. Microorganisms, 11:484. PMC9961083
Dowler, K.K., Vientós-Plotts, A.I., Giuliano, E.A., McAdams, Z.L., Dorfmeyer, R.A., Reinero, C.R., and A.C. Ericsson. (2023) Ophthalmic viscoelastics commonly used in cataract surgery: a microbiota investigation. Veterinary Ophthalmology (in press) doi:10.1111/vop.13068 PMID: 36772992
Pfeifle, R.L., Ericsson, A.C. , McCoy, A.M., Boothe, D.M., Wooldridge, A.A., Groover, E.S., Sierra-Rodriguez, T., and K.M. Lascola. (2023) Multi-dose misoprostol pharmacokinetics and its effect on the fecal microbiome in healthy adult horses. AmericanJournal of Veterinary Research ( in press )
Yang, M., Qi, X., Li, N., Kaifi, J.T., Chen, S., Wheeler, A., Kimchi, E.T., Ericsson, A.C., Rector, R.S., Staveley-O'Carroll, K.F., and G. Li. (2023) Contribution of western diet to NASH by remodeling gut microbiota and producing 2-OG. Nature Communications , 14: 228. PMC9842745
Gaire, T.N., Scott, H.M., Noyes, N.R., Ericsson, A.C. , Tokach, M.D., Menegat, M.B., Vinasco, J., Roenne, B., Ray, T., Nagaraja, T.G., and V.V. Volkova. (2023) Age influences the dynamics of microbiome and antibiotics resistance in fecal bacteria in a cohort of production pigs. BMC Animal Microbiome, 5:2. PMC9830919
Yanckello, L.M., Sun, M., Chlipala, G., Green, S., Lei, Z., Ericsson, A.C. , Xing, X., Hammond, T.C., Chang, Y-H., Gu, Z., Bachstetter, A.D., and A-L. Lin. (2022) Inulin supplementation prior to mild traumatic brain injury in mice improves outcomes via the microbiome-gut-brain axis. Frontiers inMicrobiomes, 1:986951. ( doi.org/10.3389/frmbi.2022.986951 )
Zhang, C., Shi, Y., Burch, M., Olthoff, B., Ericsson, A.C. , and C.L. Franklin. (2022) Transfer efficiency and impact on disease phenotype of differing methods of gut microbiome transfer methods. Scientific Reports, 12:19621. PMC9666633
Dowler, K.K., Vientós-Plotts, A., Giuliano, E.A., McAdams, Z.L., Reinero, C.R., and A.C. Ericsson. (2022) Molecular and microbiological evidence of bacterial contamination of intraocular lenses commonly used in canine cataract surgery. PLoS One , 17(11):e0277753. PMID: 36409704
Paul, L.J., Ericsson, A.C. , Andrews, F.M., McAdams, Z., Keowen, M.L., St Blanc, M.P., and H.E. Banse. (2022) Dietary and management factors influence the equine gastric microbiome. JAVMA, 260(S3):S111. PMID: 36108099
Badran, M. Khalyfa, A. Ericsson, A.C. , McAdams, Z., Puech, C., Bender, S., and D. Gozal. (2022) Gut microbiota mediate vascular dysfunction in a murine model of sleep apnea: effect of probiotics. European Respiratory Journal, 61(1):2200002. PMID: 36028255
Vientós-Plotts, A.I., Ericsson, A.C. , McAdams, Z.L., Rindt, H., and C.R. Reinero. (2022) Temporal changes of the respiratory microbiome as cats transition from experimental to acute and chronic allergic asthma. Frontiers Veterinary Science, 9:983375. PMC9453837
Vientós-Plotts, A.I., Ericsson, A.C. , McAdams, Z.L., Rindt, H., and C.R. Reinero. (2022) Respiratory dysbiosis in cats with spontaneous allergic asthma. Frontiers Veterinary Science, 9:930385. PMC9492960
Gaire, T.N., Noyes, N.R., Scott, H.M., Ericsson, A.C. , Tokach, M.D., Paulk, C.B., Vinasco, J., Dunmire, K., Roenne, B., Nagaraja, T.G., and V.V. Volkova. (2022) A longitudinal investigation of effect of age, dietary fiber, and antimicrobials on the fecal microbiome and antimicrobial resistance of finisher pigs. Journal of Animal Science, 100(9):skac217. PMID: 35700748
Samaddar, A., van Nispen, J., Armstrong, A., Song, E., Voigt, M., Murali, V., Fedorova, M., Krebs, J., Zhang, Z., Manithody, C., Sawhney, S., Denton, C., Ericsson, A.C. , Dantas, G., and A. Jain. (2022) Lower systemic inflammation is associated with gut Firmicutes dominance and reduced liver injury in a novel ambulatory model of parenteral nutrition. Annals of Medicine, 54(1): 1701. PMC9225736
Yanckello, L.M., Fanelli, B., McCulloch, S., Xing, X., Sun, M., Hammond, T.C., Colwell, R., Gu, Z., Ericsson, A.C. , Chang, Y-H., Bachstetter, A.D., and A-L. Lin. (2022) Inulin supplementation mitigates gut dysbiosis and brain impairment induced by mild traumatic brain injury during chronic phase. Journal of Cellular Immunology, 4: 50-64. PMC9126115
Russell, A., Copio, J.N., Kang, S., Shi, Y., Franklin, C.L., and A.C. Ericsson . (2022) Reduced housing density improves statistical power of murine gut microbiota studies . Cell Reports , 39(6): 110783 . PMC9161176
Ericsson, A.C. , Bains, M., Laney, C., Busi, S.B., McAdams, Z.L., Waschek, J.A., and G.P. Dorsam. (2022) The G-protein coupled receptor, VPAC1, mediates vasoactive intestinal peptide-dependent functional homeostasis of the gut microbiota. Gastro Hep Advances , 1(2): 253. PMC9997614
Honarbakhsh, M., Malta, K., Ericsson, A.C. , Holloway, C., Kim, Y-K., and L. Quadro. (2022) β-carotene improves fecal dysbiosis and intestinal dysfunction in a mouse model of vitamin A deficiency. Biochimica et Biophysica Acta – Molecular and Cell Biology of Lipids, 2022 Feb 11;159122. PMID: 35158041
Yan, S., Conley, J.M., Reilly, A.M., Stull, N.D., Abhyankar, S.D., Ericsson, A.C., Kono, T., Molosh, A.I., Kubal, C.A., Evans-Molina, C., and H. Ren. (2022) Intestinal Gpr17 deficiency improves glucose metabolism by promoting GLP-1 secretion. Cell Reports , 38(1): 110179. PMC8972502
Reilly, A.M., Yan, S., Huang, M., Abhyankar, S.D., Conley, J.M., Bone, R.N., Stull, N.D., Horan, D.J., Roh, H.C., Robling, A.G., Ericsson, A.C., Dong, X.C., Evans-Molina, C., and H. Ren. (2021) High-fat diet catalyzes progression to hyperglycemia in mice with selective impairment of insulin action in Glut4-expressing tissues. Journal of Biological Chemistry , 298(1): 101431. PMC8689209
Thurman, C.E., Klores, M.M., Wolfe, A.E., Ericsson, A.C., Franklin, C.L., and B. Reddyjarugu. (2021) Effect of housing condition and diet on the gut microbiota of weanling immunocompromised mice. Comparative Medicine , 71(6):485-491. PMC8718622
Abboud, F.M., Cicha, M.Z., Ericsson, A.C., Chapleau, M.W., and M.V, Singh. (2021) Altering early life gut microbiota has long-term effect on immune system and hypertension in spontaneously hypertensive rats. Frontiers in Physiology, 12:752924. PMC8586697
Zhang, C., Burch, M., Wylie, K., Herter, B., Franklin, C.L., and A.C. Ericsson. (2021) Characterization of the eukaryotic virome of mice from different sources. Microorganisms, 9(10):2064. PMC8538372
Khalyfa, A., Qiao, Z., Raju, R., Shyu, C-R., Coghill, L., Ericsson, A.C. , and D. Gozal. (2021) Monocarboxylate transporter-2 expression restricts tumor growth in a murine model of lung cancer: a multi-omic analysis. International Journal of Molecular Sciences, 22(19):10616. PMC8508890
McAdams, Z.L., Gustafson, K.L., and A.C. Ericsson. (2021) The effect of common viral inactivation techniques on 16S rRNA amplicon-based analysis of the gut microbiota. Microorganisms, 9(8):1755. PMC8400488
Ericsson, A.C. , Busi, S.B., Davis, D.J., Nabli, H., Eckhoff, D.C., Dorfmeyer, R.A., Turner, G., Oswalt, P.O., Crim, M.J., and E.C. Bryda. (2021) Molecular and culture-based bacterial ecology in a zebrafish (Danio rerio) housing system during set-up and equilibration. BMCAnimalMicrobiome,3(1):55. PMC8340428
Paul, L., Garza, F., Ericsson, A.C., and H. Banse. (2021) Gastric microbiome in horses with and without equine glandular gastric disease. Journal of Veterinary Internal Medicine, 35(5):2458-2464. PMC8478018
Gerb, S.A., Dashek, R., Ericsson, A.C., Griffin, R., and C.L. Franklin. (2021) The effects of ketamine on the microbiome of CD-1 mice. Comparative Medicine , 71(4):295-301. PMC8383998
Ericsson, A.C. , Hart, M.L., Kwan, J., Lanoue, L., Bower, L.R., Araiza, R., Lloyd, K.C.K., and C.L. Franklin. (2021) Supplier-origin mouse microbiomes significantly influence locomotor and anxiety-related behavior, body morphology, and metabolism. Communications Biology , 4(1): 716. PMC8192786
Ericsson, A.C. , Johnson, P.J., Gieche, L., Zobrist, C., Bucy, K., Townsend, K., Martin, L.M., and A.M. LaCarrubba. (2021) The influence of diet change and oral metformin on blood glucose regulation and the fecal microbiota of healthy horses. Animals, 11(4): 976. PMC8065426
Vientós-Plotts, A., Ericsson, A.C., Rindt, H., and C.R. Reinero. (2021) Blood cultures and blood microbiota analysis as surrogates for bronchoalveolar lavage fluid analysis in dogs with bacterial pneumonia. BMC Veterinary Research, 17(1): 129. PMC7988943
Townsend, K., Johnson, P.J., LaCarrubba A., Martin, L., and A.C. Ericsson. (2021) Exodontia-associated bacteremia in horses characterized by next generation sequencing. Scientific Reports, 11: 6314. PMC7973801
Kurup, K., Matyi, S., Giles, C., Wren, J., Jones, K., Ericsson, A., Raftery, D., Wang, L., Promislow, D., Richardson, A., and A. Unnikrishnan. (2021) Caloric restriction prevents age-related changes in the intestinal microbiota. Aging, 13(5):6298-6329. PMC7993711
Ericsson, A.C. and C.L. Franklin. (2021) The gut microbiome of laboratory mice: considerations and best practices for translational research. Mammalian Genome, 32(4): 239-250. (invited) PMC8295156
Zhang, C., Yang, M., and A.C. Ericsson. (2021) Function of macrophages in disease: current understanding on molecular mechanisms. Frontiers in Immunology, 12: 620510. PMC7982479
Paddock, K.J., Pereira, A.E., Finke, D.L., Ericsson, A.C., Hibbard, B.E., and K.S. Shelby. (2021) Host resistance to Bacillus thuringiensis is linked to altered bacterial community structure within a specialist insect herbivore. Molecular Ecology PMID: 33683750
Honarbakhsh, M., Ericsson, A.C., Zhong, G., Isoherranen, N., Zhu, C., Bromberg, Y., Van Buiten, C., Malta, K., Joseph, L., Sampath, H., Lakey, A., Storch, J., Vetriani, C., Chikindas, M.L., Breslin, P., and L. Quadro. (2021) Impact of vitamin A transport and storage on intestinal retinoid homeostasis and functions. Journal of Lipid Research, 62: 100046 PMC8020483
Salomon, J., Ericsson, A.C., Price, A., Manithody, C., Murry, D.J., Chhonker, Y., Buchanan, P., Lindsey, M.L., Singh, A.B., and A.K. Jain. (2021) Dysbiosis and intestinal barrier dysfunction in pediatric congenital heart disease is exacerbated following cardiopulmonary bypass. Journal of the American College of Cardiology: Basic to Translational Science, 6(4): 311-327. PMC8093480
Khalyfa, A., Ericsson, A.C., Qiao, Z., Almendros, I., Farre, R., and D. Gozal. (2021) Circulating exosomes and gut microbiome-induced insulin resistance in mice exposed to intermittent hypoxia: effects of physical activity. EBioMedicine, 64:103208. PMC7910674
Wiemken, T.L. and A.C. Ericsson. (2021) Chlorhexidine gluconate does not result in epidermal microbiota dysbiosis in healthy adults. AmericanJournal of InfectionControl, 49(6): 769-774. PMID: 33259824
Zhang, C., Yang, M., and A.C. Ericsson. (2020) The potential gut microbiota-mediated treatment options for liver cancer. Frontiers in Oncology, 10:524205. PMC7591398
Reilly, A., Tsai, A.P., Lin, P.B., Ericsson, A.C., Oblak, A.L., and H. Ren. (2020) Metabolic defects caused by high-fat diet modify disease risk through inflammatory and amyloidogenic pathways in a mouse model of Alzheimer's disease. Nutrients, 12(10): E2977. PMC7600118
Korte, S.W., Dorfmeyer, R.A., Franklin, C.L., and A.C. Ericsson. (2020) Acute and long-term effects of antibiotic regimens commonly used in laboratory animal medicine. Veterinary Research , 51: 116 . PMC7489021
Banks, K.C., Giuliano, E.A., Busi, S.B., Reinero, C.R., and A.C. Ericsson. (2020) Evaluation of healthy canine conjunctival, periocular haired skin, and nasal microbiota compared to conjunctival culture. Frontiers in Veterinary Science , 7: 558. PMC7481369
Badran, M., Khalyfa, A, Ericsson, A.C., and D. Gozal. (2020) Fecal microbiota transplantation from mice exposed to chronic intermittent hypoxia elicits sleep disturbances in naïve mice. Experimental Neurology , 334: 113439. PMC7642108
Witzke, M.C., Gullic, A., Yang, P., Bivens, N.J., Adkins, P.R.F., and A.C. Ericsson. (2020) Influence of PCR cycle number on 16S rRNA gene amplicon sequencing of low biomass samples. Microbiological Methods, 176: 106033. PMC7454008
Wolfe, A.E., Moskowitz, J., Wiemken, T.L., Franklin, C.L., and A.C. Ericsson. (2020) Interactions of segmented filamentous bacteria (Candidatus Savagella) and bacterial drivers in colitis-associated colorectal cancer development. PLOS One , 15(7): e0236595. PMC7380633
Ericsson, A.C. (2020) Bronchopulmonary dysplasia – a crime of opportunity? European Respiratory Journal, 55(5): 2000551. PMID: 32381633 (invited editorial)
Franklin, C.L. and A.C. Ericsson. (2020) Complex microbiota in laboratory animal rodents: management considerations. ILAR Journal , 60(2): 289-297. PMC7583721
Lee, N., Ericsson, A.C., and C.L. Franklin. (2020) Impacts of Giardia lamblia colonization and fenbendazole treatment on canine fecal microbiota. Journal of the American Association for Laboratory Animal Science, 59(4):423-429. PMC7338874
Ericsson, A.C. , Personett, A.R., Rindt, H., Grobman, M.E., and C.R. Reinero. (2020) Respiratory dysbiosis and population-wide temporal dynamics in canine chronic bronchitis and non-inflammatory respiratory disease. PLOS One, 15(1): e0228085. PMC6986754
Adkins, P., Ericsson, A.C., Middleton, J., and Witzke, M. (2020) The effect of intramammary pirlimycin hydrochloride on the fecal microbiome of early lactation heifers. Journal of Dairy Science, 103: 17554. PMID: 32037172
Bains, M., Laney, C., Waschek, J.A., Ericsson, A.C., and G.P. Dorsam. (2019) Vasoactive intestinal peptide deficiency is associated with altered gut microbiota communities in male and female C57BL/6 mice. Frontiers in Microbiology, 10:2689. PMC6900961
Ludwick, D.C., Meihls, L.N., Ericsson, A.C., Gregory, M.L.J., Coudron, T.A., Hibbard, B.E., and K.S. Shelby. (2019) Survey of bacteria associated with all western corn rootworm life stages reveals no difference between insects reared on different soils. Scientific Reports, 9:15332. PMC6814711
Vientós-Plotts, A.I., Ericsson, A.C., Reinero, C., and H. Rindt. (2019) Respiratory dysbiosis in canine bacterial pneumonia: standard culture versus microbiome sequencing. Frontiers in Veterinary Science, 6:354. PMC6798064
Moore, S.G., Ericsson, A.C., Behura, S.K., Lamberson, W.R., Evans, T.J., McCabe, M.S., Poock, S.E., and M.C. Lucy. (2019) Concurrent and long-term effects of the endometrial microbiota on the endometrial transcriptome in postpartum dairy cows. BMC Genomics, 20(1):405. PMC6532207
Smith, B.J., Miller, R.A., Ericsson, A.C., Harrison, D.E., Strong, R., and T.M. Schmidt. (2019) Changes in the gut microbiota and fermentation products associated with enhanced longevity in acarbose-treated mice. BMC Microbiology, 19(1):130. PMC6567620
Banks, K.C., Ericsson, A.C., Reinero, C.R., and E.A. Giuliano. (2019) Veterinary ocular microbiome: lessons learned beyond the culture. Veterinary Ophthalmology, 22(5):716-725. ( PMID: 31070001 )
Ericsson, A.C. (2019) The use of non-rodent model species in microbiota studies. Laboratory Animals, 53(3): 259-270. PMC8056316
Bidot, W.A., Ericsson, A.C., and C.L. Franklin. (2018) Effects of water decontamination methods and bedding material on the gut microbiota. PLOS One, 13(10): e0198305. PMC6201873
Haney, M.M., Ericsson, A.C., and T.E. Lever. (2018) Effects of brief intraoperative vagal nerve stimulation on the gut microbiome in an amyotrophic lateral sclerosis mouse model. Comparative Medicine 68(6): 452-460. PMC6310200
Hart, M.L., Ericsson, A.C., Lloyd, K.C., Grimsrud, K.N., Rogala, A.R., Godfrey, V.L., Nielsen, J.N., and C.L. Franklin. (2018) Development of outbred CD1 mouse colonies with distinct standardized gut microbiota profiles for use in complex microbiota targeted studies. Scientific Reports, 8:10107. PMC6031694
Montonye, D.R., Ericsson, A.C., and C.L. Franklin. (2018) Acclimation and institutionalization of the mouse microbiota following transportation. Frontiers in Microbiology, 9:1085. PMC5985407
Miller, C., Abdo, Z., Ericsson, A.C., Elder, J., and S. VandeWoude. (2018) Applications of the FIV model to study HIV pathogenesis. Viruses, 10(4). PMC5923500
Seamons, A., Treuting, P.M., Meeker, S., Hsu, C., Paik, J., Brabb, T., Escobar, S., Alexander, J.S., Ericsson, A.C., Smith, J., and L. Maggio-Price. (2018) Obstructive lymphangitis precedes colitis in murine norovirus infected Stat1-deficient mice. American Journal of Pathology, 188(7):1536. PMC6109697
Ericsson, A.C. , Gagliardi, J., Bouhan, D., Spollen, W.G., and C.L. Franklin. (2018) The influence of caging, bedding, and diet on the composition of the microbiota in different regions of the mouse gut. Scientific Reports, 8:4065. PMC5840362
Johnson, P.J., Hargreaves, L. Zobrist, C., and A.C. Ericsson. (2018) Utility of a portable desiccant system for preservation of fecal samples for downstream 16S rRNA amplicon sequencing. Journal of Microbiological Methods, 146:1-6. PMC29355576
Korte, S.W., Ericsson, A.C., and C.L. Franklin. (2018) The effects of treatment with fenbendazole-impregnated feed and topical moxidectin on the gut microbiota of C57BL/6 mice in a quarantine environment. Journal of the American Association for Laboratory Animal Science, 57(3):229-235. PMC5966229