Professor Emeritus
BS, North Texas State University, Denton, TX
PhD, University of Texas Health Sciences Center, Dallas, TX
Post-doc, University of North Carolina, School of Medicine, Chapel Hill, NC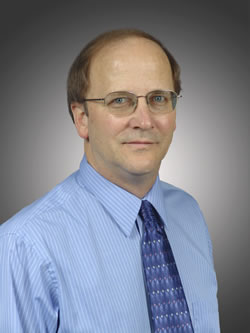 Building Address: 471e Bond Life Sciences Center
Email: StewartGC@missouri.edu

RESEARCH INTERESTS
Regulation of virulence gene expression (Staphylococcus aureus, Staphylococcus pseudintermedius, Fusobacterium necrophorum); expression of sporulation-specific proteins in Bacillus anthracis; development of novel spore display platforms for bioremediation and vaccine development.
Bacterial virulence gene expression: A major emphasis in my lab is to understand the molecular genetic mechanisms governing virulence gene expression in Staphylococcus aureus, the canine pathogen Staphylococcus pseudintermedius and coagulase-negative staphylococcal mastitis pathogens. Understanding of the networks that regulate expression of virulence factors may lead to novel therapeutic intervention strategies.
Fusobacterium necrophorum is an anaerobic bacterium responsible for calf diphtheria, foot rot in sheep and cattle, and rumenitis-liver abscess complex in feedlot cattle. It is increasingly recognized as a pathogen of humans, as well. The principal virulence factor of this bacterium is a large molecular weight leukotoxin. My laboratory is involved with the characterization of this protein, determination of its specific mode of action against bovine polymorphonuclear leukocytes, and regulation of its expression. Utilizing a genomics approach, virulence factors responsible for host-specificity of infections is being investigated.
Spore-specific proteins of Bacillus anthracis: Anthrax is zoonotic disease that has taken on added importance because of concerns over bioterrorism. This bacterium survives in soil because it can produce endospores. The spore is the infectious form of this zoonotic pathogen. The outermost layer of the spore, the exosporium, is important for the initial interactions with the infected host. My laboratory is involved in characterization proteins making up the exosporium layer as well as elucidating the exosporium biosynthetic pathway.
Development of a spore display system for bioremediation and vaccine development: My laboratory has developed a genetic system for protein display on the surface of spore of members of the Bacillus cereus family of bacteria (B. anthracis, B. thuringiensis, and B. cereus). The proteins are incorporated onto the spore surface in large numbers, are surface exposed, and are more stable than when they are in soluble form. This system is being investigated for use in bioremediation and vaccine applications.
TEACHING
VPB5558/8458 Veterinary Public Health, VPB5552/5553, Veterinary Bacteriology & Mycology

SELECTED PUBLICATIONS