Professor
Resident Investigator, DCRC
Executive Member, Interdisciplinary Neuroscience Program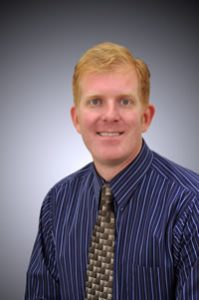 TRAINING
B.A. Miami University, Oxford OH
Ph.D.: Case Western Reserve Univ., Cleveland OH
Postdoctoral: Case Western Reserve Univ & MetroHeath Medical Center
CONTACT
Email: KlineDD@missouri.edu
Phone: 573-884-0505
Office: Dalton Cardiovascular Research Center, 1500 Research Park Dr.; Columbia MO 65211
TEACHING
Vet Physiology, Vet Neuroscience, Neural Control of the Circulation, Systems Neuroscience
RESEARCH INTERESTS
Central Control of the Cardiovascular and Respiratory System.
Our laboratory integrates from the whole animal to the single cell and inter/intra-cellular pathways. We have been continuously funded by the NIH. We focus on the autonomic nervous system, in particular the cardiovascular and respiratory system. These vital systems operate to keep our bodies within "normal" physiological limits to preserve homeostasis. When challenged acutely or chronically with low environmental oxygen levels (hypoxia) respiration, blood pressure and heart rate compensate to maintain arterial blood gas levels. This can happen during high altitude assent or disease states by activation of the chemoreceptor reflex. Additionally, arterial blood pressure is maintained during swings in pressure by the baroreceptor reflex. Both reflex pathways result from activation of neurons in the peripheral and central nervous system. Determining the neuron and astrocyte mechanism of action of these reflex pathways during health and disease is the focus of the laboratory.
Several techniques are used to elucidate these mechanisms. These include 1) radiotelemetry in conscious animals to measure respiration, blood pressure or heart rate; 2) rodent microinjections and physiological (blood pressure, nerve) recordings, 3) immunohistochemistry, immunoblots PCR; 4) patch clamp techniques in isolated neurons for recording current flow through ion channels, 5) electrical recording of synaptic transmission in brainstem slices, and 6) real-time calcium, neurotransmitter and voltage imaging.
LABORATORY
My lab is located at the Dalton Cardiovascular Research Center, Room 327-8
More details on the techniques and the lab in general can be found on my website.
– Visit the Kline Laboratory web site
SELECTED PUBLICATIONS
Hofmann GC, Hasser EM, Kline DD. Unilateral vagotomy alters astrocyte and microglial morphology in the nucleus tractus solitarii of the rat. Am J Physiol Regul Integr Comp Physiol. 2021 May 12. doi: 10.1152/ajpregu.00019.2021. Epub ahead of print. PMID: 33978480.
Martinez D, Kline DD. The role of astrocytes in the nucleus tractus solitarii in maintaining central control of autonomic function. Am J Physiol Regul Integr Comp Physiol. 2021 Apr 1;320(4):R418-R424. doi: 10.1152/ajpregu.00254.2020. Epub 2021 Jan 13. PMID: 33439770.
Domingos-Souza G, Martinez D, Sinkler S, Heesch CM, Kline DD. Alpha adrenergic receptor signaling in the hypothalamic paraventricular nucleus is diminished by the chronic intermittent hypoxia model of sleep apnea. Exp Neurol. 2021 Jan;335:113517. doi: 10.1016/j.expneurol.2020.113517. Epub 2020 Oct 23. PMID: 33132201; PMCID: PMC7750300.
Lima-Silveira L, Martinez D, Hasser EM, Kline DD. Mechanisms Underlying Neuroplasticity in the Nucleus Tractus Solitarii Following Hindlimb Unloading in Rats. Neuroscience. 2020 Nov 21;449:214-227. doi:
10.1016/j.neuroscience.2020.09.043. Epub 2020 Oct 9. PMID: 33039526; PMCID: PMC7679027.
Dantzler HA, Kline DD. Exaggerated potassium current reduction by oxytocin in visceral sensory neurons following chronic intermittent hypoxia. Auton Neurosci. 2020 Dec;229:102735. doi: 10.1016/j.autneu.2020.102735. Epub 2020 Sep 28. Erratum in: Auton Neurosci. 2020 Dec 4;:102758. PMID: 33032244; PMCID: PMC7704630.
Martinez D, Rogers RC, Hasser EM, Hermann GE, Kline DD. Loss of excitatory amino acid transporter restraint following chronic intermittent hypoxia contributes to synaptic alterations in nucleus tractus solitarii. J
Neurophysiol. 2020 Jun 1;123(6):2122-2135. doi: 10.1152/jn.00766.2019. Epub 2020 Apr 29. PMID: 32347148; PMCID: PMC7311725.
*First authors are trainees
**All publications can be found on PubMed
JOIN US
Now hiring postdocs and technicians for NIH funded studies.
There are positions in the lab for graduate and undergraduate students.