Amira Amin
Undergraduate School
Helwan University, Cairo
Research Interests
Cardiovascular physiology, machine learning, molecular biology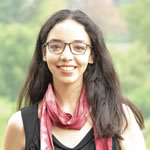 ---
Ruwaida Ben Musa
Undergraduate School
M.D., University of Tripoli, Libya
Post-graduate
M.S., Rush University Medical Center, Chicago
Research Interests
Studying the role of orexin in cardiorespiratory and autonomic function in wakefulness and sleep – implications for sleep apnea, hypertension and Sudden Infant Death Syndrome.
---
Nathan Kerr
Undergraduate School
Pittsburg State, Kansas
Research Interests
Elucidating the changes that occur in brain plasticity, as well as the brown adipose tissue, after participation in a resistance training regimen.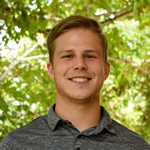 ---
Jacob Russell
Undergraduate School
University of Missouri, Columbia
Research Interests
Role of Aldosterone/RECK in adverse remodeling of the heart.
---
Kimber Schafer
Undergraduate School
Evangel University in Springfield, MO
Research Interests
Exploring how EFhd2 affects calcium signaling to MLKL in necroptotic cell death, and examining the effects of EFhd2 deletion on cardiac function.